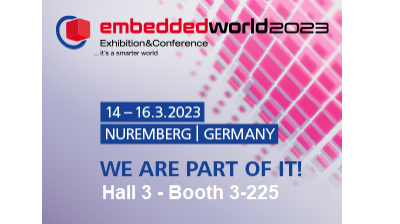 We are pleased to announce our presence at the leading international trade fair for embedded system technologies. We cordially invite you to visit us at the trade fair to present our latest products.
You can find us at
HALL 3
Booth 3-225
Please contact us if you like to register in advance using our voucher code and secure your free 3-day ticket.
During the event, we'll showcase a preview of our new System on Modules, and our engineers will be available for an interactive session, to review our latest offering and answer with pleasure your individual questions and requests.
If you are interested, you can therefore arrange an appointment in advance, by writing an email to events@engicam.com