NXP's i.MX8 Series Application Processors Edge intelligence, machine learning and vision for a smart world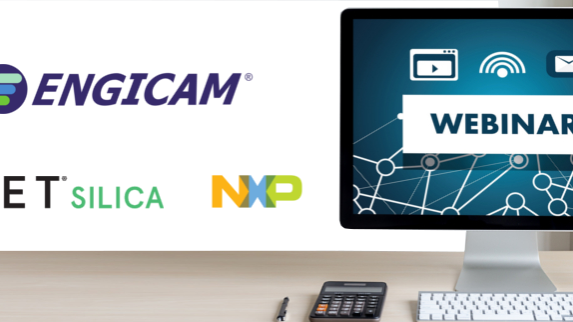 ENGICAM is pleased to invite you to a webinar HELD IN ITALIAN organized by AVNET SILICA and NXP that will allow you to discover the new series of NXP i.MX8 processors, the new Artificial Intelligence SW and their development and support models.
SAVE THE DATE
July 8 2020 - 09:00 - 13:00 CEST
AGENDA
09:00 AVNET SILICA - i.MX 8 Series Application Processors

10:00 SECO – i.MX 8, how to choose the solution that best suits your needs

11:00 ENGICAM - i.MX 8 SOM based Applications: Yocto, QT, Android, AI, Multimedia & Streaming
i.MX8, la nuova serie di Application Processor di NXP, alza notevolmente il livello di integrazione, performance e complessità. Elevate prestazioni, periferiche evolute, acceleratori per reti neurali e grafiche, machine learning, 4K vision, face/voice/object recognition e molto altro.
In questo seminario tecnico, ENGICAM presenterà una serie di demo basate sui prodotti della famiglia i.MX8, pensate per orientare i propri clienti nell'identificazione del processore/prodotto più indicato per le varie esigenze applicative (SOM, SBC o custom Board) e offrire supporto HW/SW dallo sviluppo del prototipo fino alla produzione. Dal primo build con VM Yocto, al deploy di QT su i.MX8X, ad applicazioni di Face Recognition e Streaming Multimediale, fino all'uso di Android su i.MX8M Mini.

12:00 NXP - eIQ™ ML Software Development Environment
SEMINAR FEE: Gratuito
Ti aspettiamo!
Engicam Team
01 July 2020